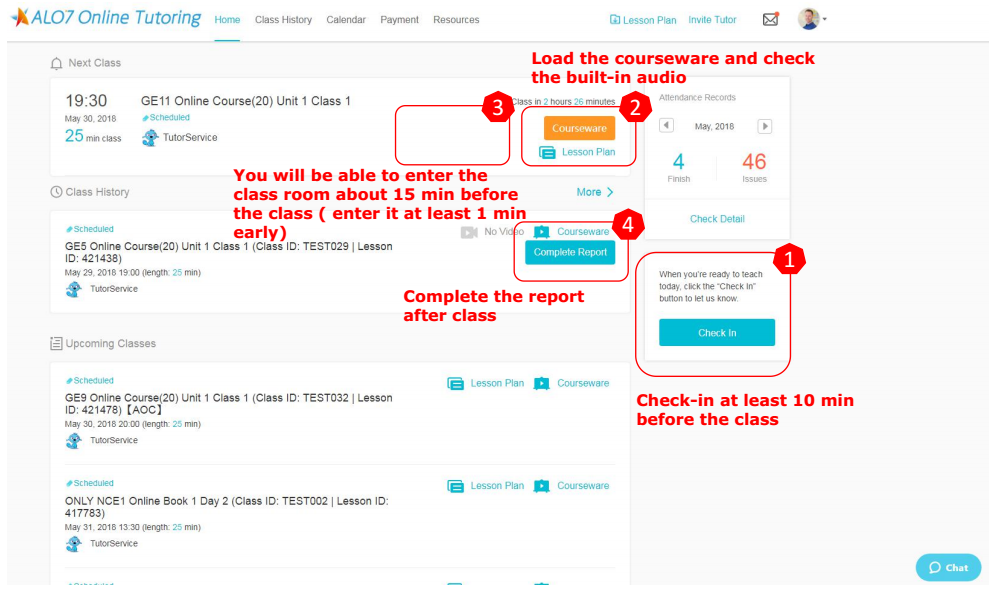 Step one. Check in
ALO7 Tutors must check-in 10-20 minutes before their first class of the day. Please note that the check-in button will not appear until 20 minutes before class time. Not checking in on time will automatically result in a "no-show" record and your classes will be given to a substitute tutor.
Procedure:
Log into the tutor website: www.aizhuanjiao.com
Twenty minutes before your first class of the day, the check in button will appear below your attendance records.
After you click the button it will change to a grey color to indicate that you have checked in successfully.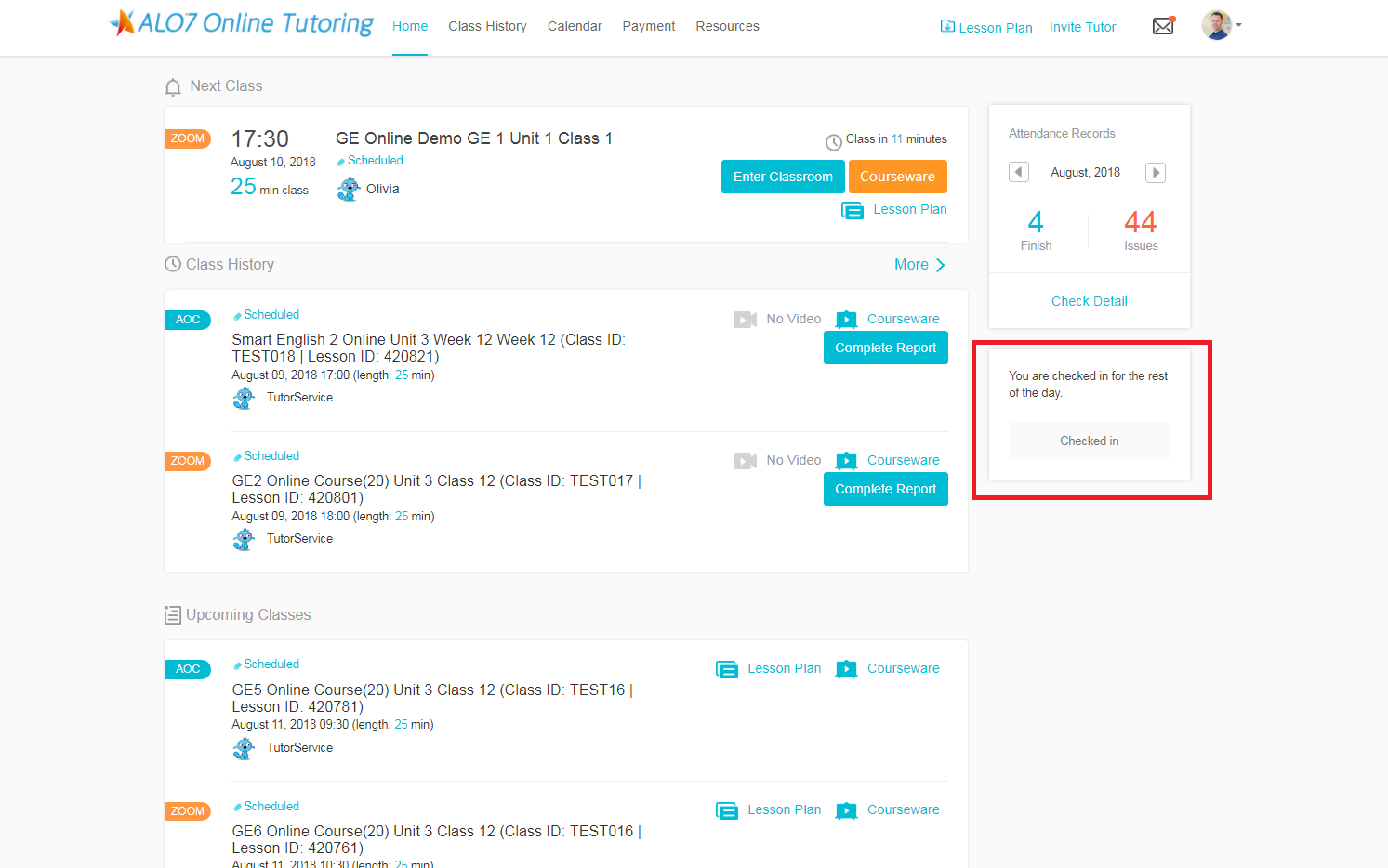 Step two. Open the Courseware
Before entering a VideoPro class, please open the courseware first and wait until it's 100% loaded. If there are any technical issues with the courseware it can be corrected with the help of support before the students enter the virtual classroom.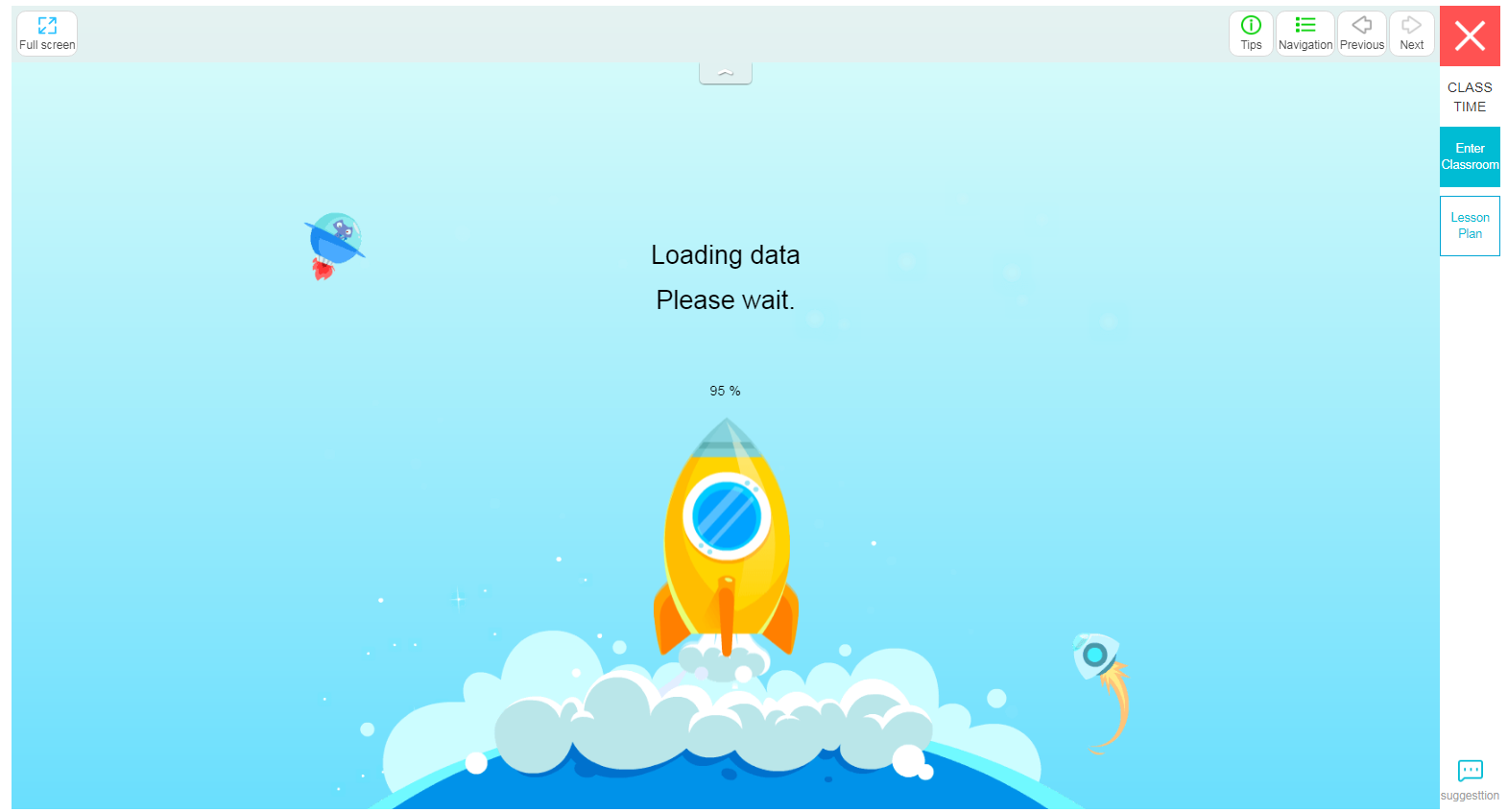 Step three. Enter the Classroom
After checking in and loading the courseware, please click the "enter classroom" button to open your virtual classroom at least 2 mins before your class. This button automatically integrate the website with VideoPro and will direct you to your VideoPro meeting room.Please note that different classes have different VideoPro ID numbers. You must end each class via "end meeting" on VideoPro before starting your next class. If you stay in the same Zoom meeting room you will not be connected to the next class.
*Note: the "enter classroom" button will not change in appearance once you open the classroom
Share Screen/Sound
Once you are ready to teach, please click the "Share Screen" button as shown below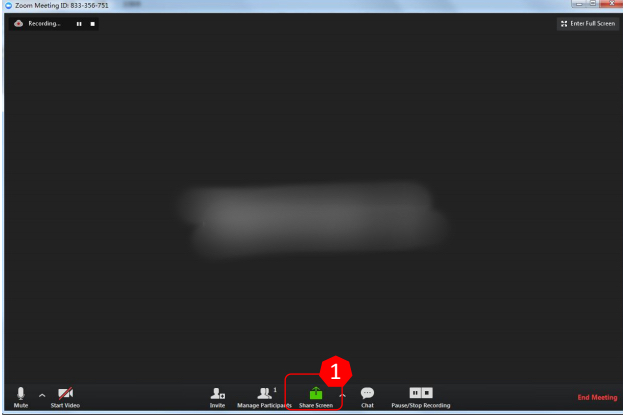 You may choose to share your desktop, which will allow the students to see everything that you see on your computer screen or you may choose to only show the courseware or browser.
And please do not forget to click the "Share Computer Sound" checkbox at the bottom. If you do not select this checkbox, the students will not be able to hear the sounds in the courseware although you will still be able to hear them.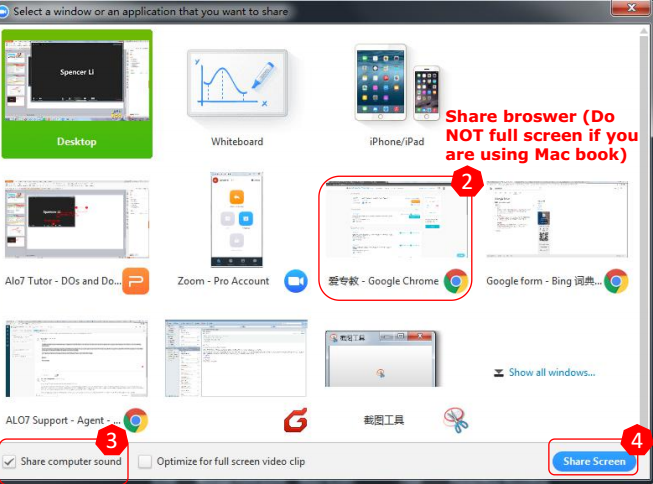 If you would like to stop share, find the green and red banner at the top of the screen, and click "stopshare"